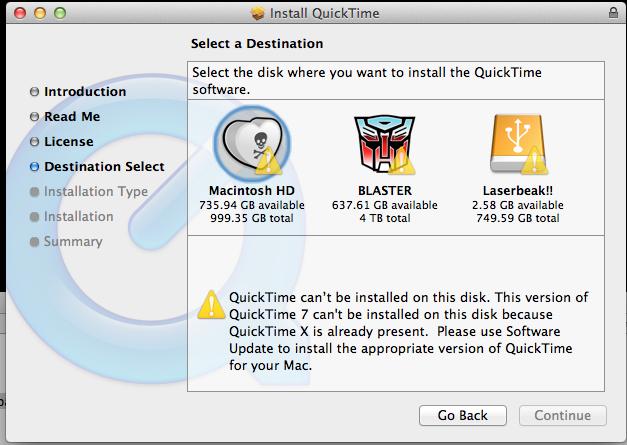 I just downloaded QT7 from Apple's Support page, and when I tried to install, this was the error I got:
"Quicktime can't be installed on this disk. This version of Quicktime 7 can't be installed on this disk because Quicktime X is already present. Please use Software Update to install the appropriate version of Quicktime for your Mac."
So. . . yeah. QT X is definitely NOT a replacement for QT Pro. This is TRUTH. Here's an OLD thread detailing some of the differences.
Obligatory Backstory:
Today, I had some issues with a Gamma shift in my QT's from FCP (long story short), and it looked like one of my solutions involved QT Pro. . . So, after much googling, I came across this Apple Support topic, that answered my question.
I was a little put off about how far I had to dig for this, so here is the direct download link. . . your mileage may vary, but this should give you the ability to buy a QT Pro license (comes with Final Cut Studio).
>>>Download QT 7 (Lion Compatible)<<<
It's now installed, and is playing nice with QT X. . . No hacking required. I just opened the DMG, and now i'm looking at QT Pro.
If you're interested, here's some links that got me to my solution;
"Quicktime X alongside Quicktime 7? (from Apple Support)"
"QuickTime Player 7 for Mac OS X v10.6.3 or later (Support Page)"
Old Thread detailing some of the Differences between QT 7 & QT X (from Macrumors)